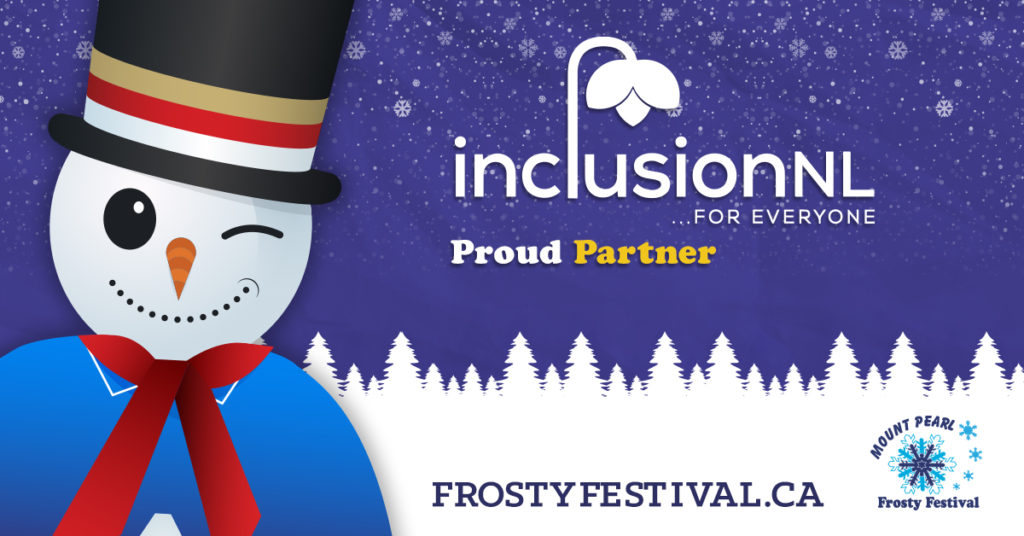 With over 80 events in 12 days, the Mount Pearl Frosty Festival offers something for everyone. And through our partnership with Inclusion NL, we are able to increase overall accessibility and inclusion, which in turn ensures that everyone can participate.  
Much appreciation to Kathy Hawkins, Mandy Penney and the Inclusion Crew. Due to their invaluable advice and work ethic, the Frosty Festival offers a wide variety of inclusion supports throughout the Festival. Such supports include sensory friendly spaces, blue zone seating, and advance ticket check-in. 
Inclusion NL also supports the Festival by producing an Accessibly Guide; the Festival schedule in accessible formats; and an inclusion phone line. 
For additional information, please call or text Kathy on the dedicated inclusion phone line: (709) 697-3323 or (844) 517-1376.